Design
Woodharbor Kitchen • Bath • Home Remodeling
Our Design Process
Let us create a space that will enhance your life for years to come.
Step 1
Complimentary Design Consultation
Included is a site measure, discussion of your vision and budget, and initial ideas.
---
Step 2
Initial Design Plans and Product Selection
We will present an initial design for your space with general space planning and remodeling cost range. A nonrefundable deposit is required for the next steps.
---
Step 3
Product Selection and Revised Design Plan
We will help with product selection including cabinetry, countertops hardware, lighting, and flooring. We will present a revised design plan with multiple perspectives and project scope that reflects your selections.
---
Step 4
Final Project Review, Contract Agreement, and Product Ordering
A finalized design plan including drawings, detailed project scope and remodeling scheduled will be presented.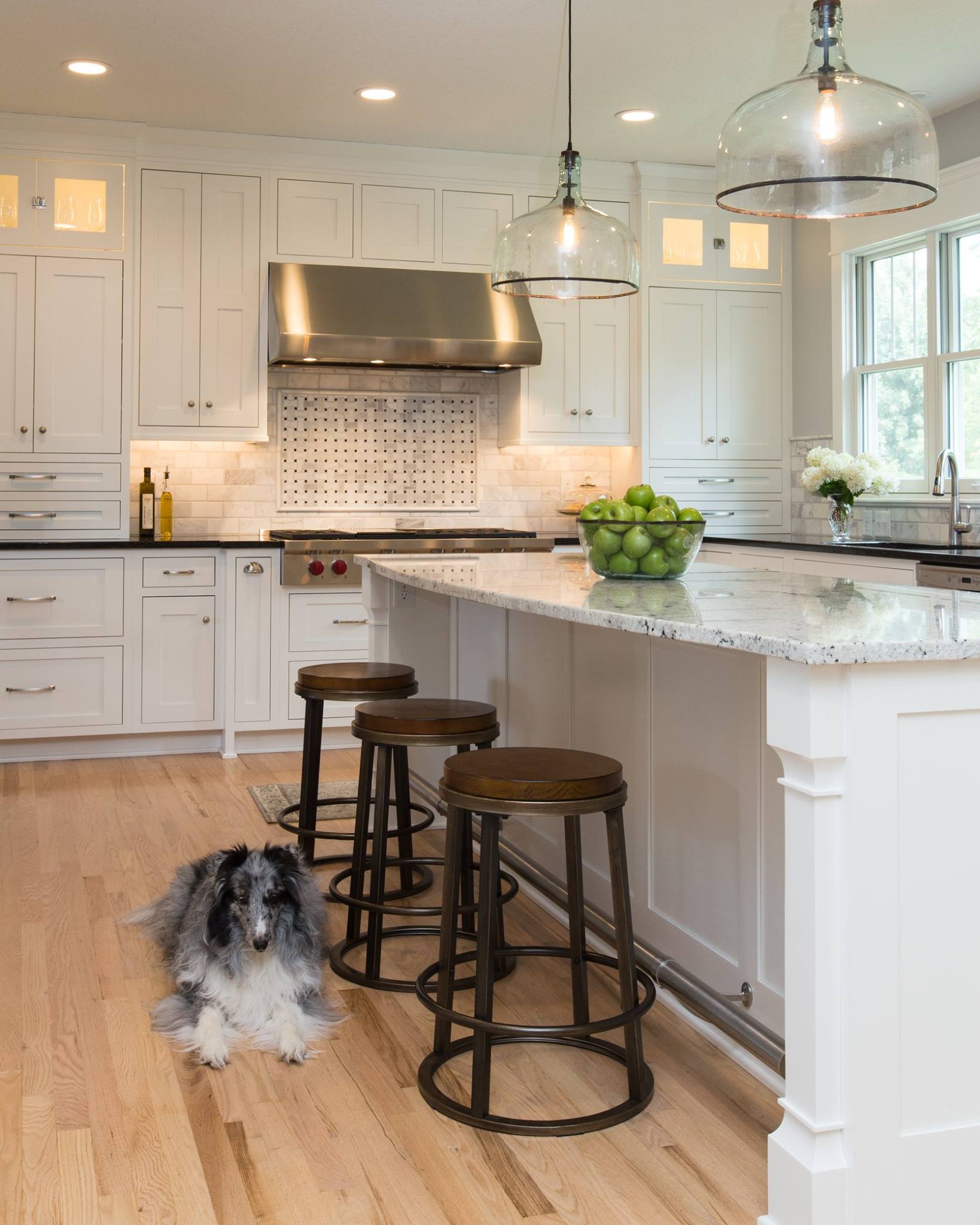 Limited 100 Year Warranty
Our beautiful Woodharbor Cabinetry represents the highest quality in construction and is made right here in Iowa.
Let us create a space that will enhance your life for years to come.
Woodharbor Kitchen & Bath owners, Cheryl and Greg Arganbright, have nearly 40 years of experience in Design, Remodeling and Construction. Together with our team of designers and installers we are uniquely posed to streamline your entire project by offering complete "in-house" services – from design to product selection to installation.
Our Woodharbor Designers will provide expert space planning and will guide you through each decision of product selection. Our own team of installers gives you peace of mind that your project will be efficiently managed and completed, and you will love the results.